This week is the big March for Life down in Washington, D.C.-you may have heard of it. 
Almost every year, I have attended some of the events in D.C. surrounding the March, including a huge conference put on every year by Students for Life of America. I've attended primarily as a representative for the organization I used to work for, Feminists for Life of America, which focuses on woman-centered solutions for pregnancy and parenting. Primarily, making choosing life a more practical option for women facing unplanned pregnancies.
Which, as most of you know, is where I'm at. I am a pro-life person-it's hard to do the work that I've done as a labor and delivery nurse and not realize that there is a separate human life in there. Dress a 19-week baby who has died in the womb and then come talk to me if that's a human being deserving of a chance.
But more than any debate about abortion, I really, really just want us to be real about what it actually takes for a woman facing unplanned pregnancy to do to choose to continue with her pregnancy. It's an incredibly scary and overwhelming place to be and as I saw firsthand, talk about whether abortion is wrong or right doesn't necessarily cut it.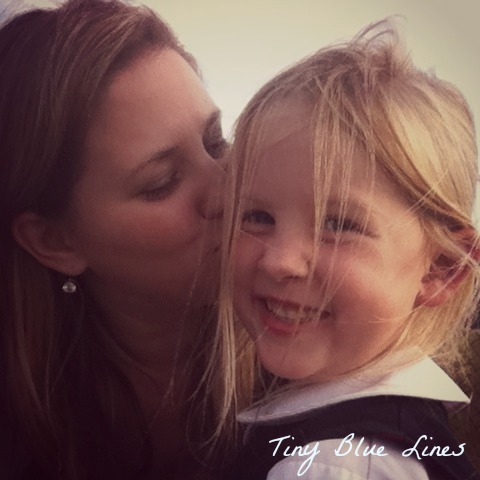 I wanted to go to the conference and the March this year and connect with some of the people I admire who are working to make a difference, but for a variety of different reasons, like I couldn't afford to go, I had to work at the hospital this weekend, our cars both broke down, and my babies were sick, it didn't work out for me.
It's been hard for me to see everything that's been going on there this week. I feel like with my book now out on Amazon, the conference would have been an amazing opportunity to connect with people who could really use my book to help other women facing unplanned pregnancies.
I feel a bit like a sham, an impostor.  
What do I really know about helping women anyways? I'm just a mom who is at home in her jammies every day. So I wrote a book. So what? The people really making a difference are getting out there and doing something about it. 
But at the same time, when I finally realized that my plans to go to DC weren't going to happen, I felt a sense of relief.
Because the truth is, I may not have the time and resources to be flying around the country, inspiring others and championing for women, but I do have time to be here.
Exactly where I need to be. 
I may not be flying all over, promoting my book and teaching others about the mission of my book in supporting young mothers, but the thing is,
I am living it. 
Each and every day, when I'm struggling to find time to get dressed in the morning, when I'm scribbling out the words that make up our family's bread and butter, when I'm helping my daughter with her homework.
I'm living the dream that young motherhood first whispered to me when I looked down at those two tiny blue lines.
You can do this. You can be a good mother and live your dreams. It will be so worth it. 
I may not be traveling the country or leading rousing events or shaking hands with important people, but I am here.
Changing diapers and reading books and pinning recipes I will probably never make with the best of intentions.
I'm here, with the family I have created.
And for now?
That's exactly where I need to be.