My husband and I are in the process of buying our dream home, complete with acreage, barns, a farm field at our doorstep, woods for our children to roam, and views that take your breath away. It's a house that we've dreamed of and saved for for a very long time.
And now that it's within reach, I've realized something:
A house is not going to magically change our lives. And I was so very wrong to think that it would.
Even though I know logically that not one single material possession can equate to happiness, I still associated reaching our goal of getting our dream house as an event that would bring a lot of happiness. Of course there would still be issues; life would still be hard at times, but at the very least, we wouldn't constantly be wondering what the next step for our family would be. At least we wouldn't be stuck in a limbo about whether to move or sell, whether to fix up our house or add another bedroom, or just keep saving for some unknown future home. At least we would finally feel settled, like real, actual grown-up adults should feel.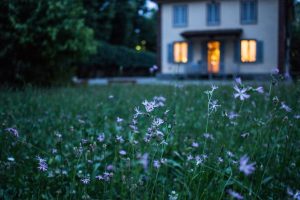 I also had the mistaken belief that finding a dream house would look something like an episode of "Fixer Upper." We would walk hand-in-hand into our new house, which would be filled with lit candles and fresh-baked muffins in the kitchen and the sound of children laughing as they played in the perfect green grass. It was our dream house, so surely it would be a happy journey to get there, right?
Um, not so much…
Read the rest at BigCityMoms.com