If you haven't heard of a baby box yet, allow me to assure you that it's not some new-fangled program to deliver babies in boxes. What baby boxes are, however, are simple ways to help a lot of babies. And that's definitely worth learning about.
Baby boxes are a long-held tradition in other countries, such as Finland. When a mother has a baby in Finland, the government provides her with the choice between a check or a simple cardboard box that is stuffed full of valuable baby items, including a sleeper, clothes, diapers, bathing supplies, bedding, outdoor gear, and even a small mattress—and the box itself can double as a bed.
Parents can place the provided mattress at the bottom of the box, creating a small crib for their babies to sleep in.
The boxes, although simple, are a safe sleeping environment that has helped reduce the rate of SIDS in Finland. It's been reported that the majority of parents actually choose to take the box over the check, showing how powerful the boxes really are.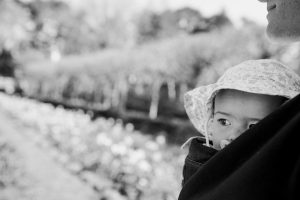 The boxes also provide an opportunity to get necessary information into parents' hands, especially about safe sleeping habits. Let's face it—when you're leaving the hospital with your newborn and you have a ton of supplies and your nurse is trying to throw information at you, you may not always remember it.The baby boxes are an easy way to make sure parents have everything they need to give their baby the best start in life.
Because of the efforts of the Finnish government to get baby boxes to every family welcoming a new baby, Finland is reported to have one of the lowest infant mortality rates in the entire world.